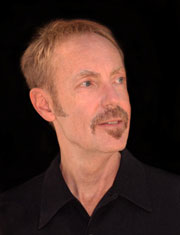 B.Mus. (Queen's), M.A., D.M.A., (Univ. of Iowa) Adjunct Assistant Professor; Director of Choral Ensemble
A native of Kingston and a graduate of Queen's University, Mark Sirett holds both masters and doctoral degrees in conducting and pedagogy from the University of Iowa. He taught at the University of Alberta, Bucknell University, the University of Western Ontario, before returning to Queen's. For six years he served as Organist/Choirmaster of St. George's Cathedral, Kingston during which time the Girl Choristers under his direction won the 1996 CBC Choral Competition in the church choir category.
Dr. Sirett is currently the Artistic Director of the Cantabile Choirs of Kingston, an award-winning multi-choir educational programme that records and tours internationally. As a conductor he has received two international awards: the International Jury Award for Imaginative Programming and Artistry at the Cork International Choral Festival in Ireland in 2002, and the award as Outstanding Conductor at the Young Prague Choral Festival 2004.
Dr. Sirett is also an award-winning composer with over 50 published choral works in Canada, the US, Britain and Sweden. His compositions have been performed by some of Canada's leading ensembles including the National Youth Choir of Canada, Toronto Children's Chorus, the Amabile Youth Singers, Elora Festival Singers, and the Toronto Mendelssohn Choir. Recent commissions include major works for the University of Iowa, Minneapolis Choir Festival, the Kingston Symphony Association, and the Waterloo District High School Choral Festival.
He frequently serves as an adjudicator and clinician throughout the country.