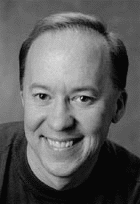 Mark Hayes was raised in a creative music environment, beginning piano lessons at ten years of age and developing his improvisational skills early on. His musical talents grew through the support of his family and through playing at church and school events. He earned a Bachelor of Music degree in piano performance, magna cum laude, from Baylor University. During his college years Mark?s dream of becoming a composer and arranger of contemporary Christian and sacred music was born and nurtured.
Mark?s career blossomed into international tours to Canada, Europe, the Far East, Australia, New Zealand, Singapore, and Brazil. His music can be found in the music libraries of churches and universities around the world. He is in increasing demand to conduct choral clinics and concerts. His compositions and arrangements are known for their unique American sound, drawing from diverse musical styles such as gospel, jazz, pop, folk, and classical. Mark has produced and arranged over 50 recordings for various artists and publishers, 20 keyboard folios, and four volumes of the Mark Hayes Vocal Solo Collection. Mark?s personal catalog includes several solo piano recordings, as well as over 500 published original compositions and arrangements, which are distributed by several leading publishers. He enjoys teaching piano master classes and weekend piano improvisation seminars for church keyboardists. Mark also is honored to have his works regularly featured at conventions of the American Choral Directors? Association and the Music Educators? National Conference
In addition to his involvement in the choral music market, Mark is increasingly sought after as an orchestrator and music producer. He is a reoccurring recipient of the Standard Award from ASCAP and has won the prestigious Dove Award from the Gospel Music Association, which is the equivalent to a Grammy in gospel music.
Hayes is regularly commissioned by churches, universities, and community choruses to write original choral works. He is currently writing a Te Deum for a university in Texas. His 45-minute song cycle, ?Two Flutes Playing? for TTBB voices, flutes, and dancers was premiered in March 2002 by the Heartland Men?s Chorus in Kansas City, MO. His song ?One World? was performed by the Dallas -based Turtle Creek Chorale at Carnegie Hall in New York City in May 2002.
Mark?s busy travel schedule takes him throughout the United States teaching keyboard and church music workshops, concertizing, producing recordings, and conducting choirs at composer festivals featuring his music. Mark also has served as an adjunct composition instructor at Midwestern Baptist Theological Seminary in Kansas City, Missouri