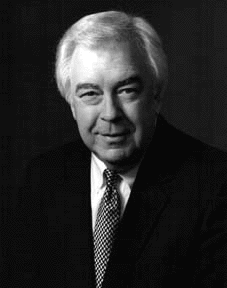 Rod Walkeris Professor of Music and Director of Choral Studies and Activities at Kansas State University in Manhattan, Kansas, where he conducts the Kansas State Choir, Kansas State Chorale and heads the undergraduate and graduate choral conducting program. He received a BME from the University of Nebraska; MME from the University of Wichita and has done advanced study at the University of Colorado, University of Iowa, and Indiana University. As a guest conductor, lecturer, and adjudicator, he has traveled to 31 American states and 13 foreign countries. He has conducted over 400 all-state, university, honor, regional, divisional and other festival choruses. He was guest conductor and lecturer in choral music at University-College, Cardiff, Wales in 1981 and 1983, guest conductor on the 1983 Cardiff Festival of Contemporary Music. He served as adjudicator at the 27th International Choral and Dance Festival in Cork, Ireland in 1980 and at the International Musical Eisteddfod in Llangollen, Wales in 1984. In 1990 he was invited to be guest lecturer at the summer convention of the Association of Irish Choirs and in 1994 be a member of the jury of the International Choral Competition of Karditsa, Greece and the International Jeunesses Musicales Competition in Belgrade, Yugoslavia. In the Fall of 1999 he will conduct the Belgrade Radio Choir in a series of performances.
He was founder and Director of the American Symposium for Choral Music for 9 years and currently serves as Artistic Director of American Performing Artists Abroad. He is founder-director of the Summer Choral Institute for Gifted High School Singers at Kansas State University. Federated Music Clubs of Kansas named him Kansas Educator of the Year for 1989. In 1994 he was awarded the first "Archie Jones Award" for his "leadership, inspiration and service" to the American Choral Directors Association Southwestern Division. He was also the 1994 recipient of the "Harry Robert Wison Award" from the Kansas Choral Directors Association. He has served as president of the Southwestern Division and the Kansas Chapter of the ACDA.
His Kansas State Choir has performed 9 concert tours on 3 continents. A 1972 concert tour included seven European countries and in 1980 they appeared in the Soviet Union and Poland. They traveled to England, Wales, and Ireland in 1983. In 1985 they presented a highly successful concert tour of Germany and Austria and 1987 theyappeared on the St. Moritz Festival while on tour of Switzerland. In 1989 the choir completed their first Australian Tour. Their performances in the Netherlands and Belgium in 1992 were received with high acclaim and the 1994 return tour to Great Britain was designated as one of the choir's "most artistically successful series of concert appearances." In May 1996 they paid a return visit to Austria and Germany.
Walker's choirs have traversed the United States to perform at nine major conventions of the American Choral Directors Association, (two national conventions, seven divisional. one being the dedication convention of the association's national headquarters in Lawton, OK), Music Educators National Conference (four times), Kansas Music Educators Association (thirteen times), the Music Teachers National Association (national and divisional) and the National Association of Teachers of Singing. They have sung under the direction of Robert Shaw, John Allidis, Aaron Copland, and Roger Wagner and have appeared on BBC London Television, RTE Television Ireland, Radio Poland, and the Austrialian Broadcasting System. For 10 years the choir was featured on CBS Radio's "International Cavalcade of Christmas Music" program.