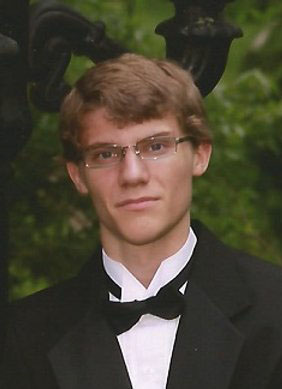 David W. Brewer, a native of Kansas City, Missouri, has performed with choirs throughout the Midwest and Southern Regions; along with international tours through Italy, Austria, and the Czech-Republic. Choral highlights of his career include performing at numerous Missouri, Nebraska, and Oklahoma Music Education Conferences; St. Peter's Basilica in Vatican City, and St. Mark's Cathedral in Venice; St. Stephens Cathedral in Vienna; and the 2017 American Choral Directors Association Conference in Minneapolis, Minnesota. Aside from performing, David has also been a clinician for choirs in Missouri, Oklahoma, and Colorado.
In his free time, David is a budding composer, and his works have been performed at numerous music conferences, university, and high school events. He has compositions published with Alliance Music Publications, Colla Voce Music LLC, and at his website, www.dwbrewermusic.com. Currently, he serves as Faculty of Choral Studies at Missouri Western State University.
David received his undergraduate degree from Northwest Missouri State University and a Master of Music in Choral Conducting from Oklahoma State University, where he studied with world-renowned conductor and composer Dr. Z. Randall Stroope.