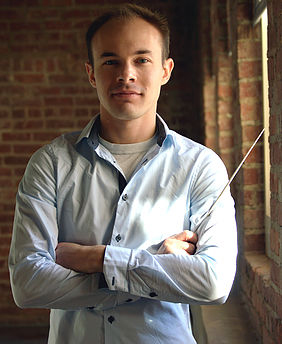 Andrew Steffen is a conductor and composer from Wisconsin. He holds a Masters degree in Choral Conducting from Oklahoma State University with Dr. Z. Randall Stroope.
While in Wisconsin, Andrew served as the composer-in-residence for The Master Singers from 2011-2013. Following his residency, his works have continued to receive acclaim from conductors and singers throughout the country.
Andrew's works are performed with increasing frequency and featured at reading sessions and conventions across the US. His compositions have won several prestigious competitions including the Raymond W. Brock Student Composition Competition, sponsored by ACDA. The winning work, "Spells of Herrick&rdquo, was premiered at the 2015 national convention in Salt Lake City. Additionally, in 2013, Andrew's work "Adoro te, Devote" won the Wisconsin Choral Directors Association Student Composition Contest.