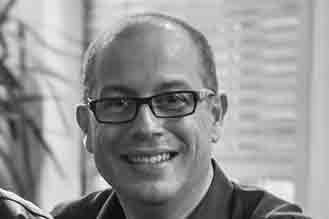 Born in 1976 in Belluno, Italy Manolo Da Rold graduated with a degree in Organ and Organ composition from "A. Steffani" Conservatory in Castelfranco Veneto, and in Sacred Music from "S. Cecilia" Conservatory in Rome with highest honors and laud. Afterwards he attended many specialized classes and courses with several teachers.
He performed both as a soloist and in duos and trios with singers and instrumentalists, entering many concerts and national and international organ festivals.
He conducted several vocal and instrumental groups and since 1998 is the conductor of Corale Zumellese in Mel, a polyphonic mixed choir which performs all over Europe and abroad. Under his direction the choir won many first prizes and special jury prizes in national and international competitions.
He is conductor of the Children's choir "Roberto Goitre", and of the Youth Choir "Roberto Goitre" in Mel, which performs in many concerts.
He conducted premiere works of Ivo Antognini, Javier Busto, Piero Caraba, Sandro Filippi, Giorgio Susana, Battista Pradal, Andrea Basevi, and national premieres of, Erlend Fagertun, Trondt Kverno, Piret Ribs Laul.
He publishes with Alliance Music Publications, Ut Orpheus, Sonitus Editions, Edizioni Musicali Europee, ASAC, FENIARCO, his work are in many musical revues as the well-known "La Cartellina".
He is the artistic director of the International Choral Singing Festival in Mel, member of the artistic committee of the ASAC Veneto and member of the ACDA (U.S.A.).
He is often appointed as a jury member in competitions of composition and choral performance. He has been a teacher for many choral conducting and composition courses and has spoken at conferences on choral music, ethnomusicology, and music education, and is the director and teacher at the Music Institute of Mel.
He studied theology at the Istituto Superiore di Scienze Religiose "Gregorio Magno"and is a member of the Committee on sacred music of the diocese of Belluno and Feltre. He has published books about ancient organs.
He is organist at the archiprestal church of Mel (Ruffati - organ)
Manolo Da Rold lives in Mel, a small town in the Province of Belluno in the middle of Dolomites Mountains, with his wife Rosalba and his little daughter Benedetta; his hobbies are mountain climbing and collecting old postcards.
For more information about Manolo Da Rold, visit his website at manolodarold.com