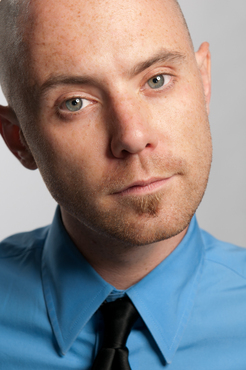 Joshua Shank's works have been widely performed by educational and professional ensembles alike. His music has been called "jubilant....ethereal" (Santa Barbara News-Press) and "evocative and atmospheric....distilling a sustained mood most impressively" (Gramophone). 


He has enjoyed relationships with some of the most exciting choral ensembles in the United States as well as abroad, and has collaborated with organizations such as Conspirare, the Young New Yorkers' Chorus, the Cincinnati Conservatory of Music, the American Choral Directors Association, The Esoterics (Seattle), the Minnesota All-State Choir, and the Lorelei Ensemble (Boston). He has served as Composer-In-Residence for the Minneapolis-based professional choir, The Singers: Minnesota Choral Artists, since the group was founded in 2004 and, alongside Artistic Director Matthew Culloton and fellow composers Abbie Betinis and Jocelyn Hagen, has collaborated annually to expand and invigorate the repertoire for professional-caliber ensembles through innovative programming as well as new works written specifically for the ensemble. 

Joshua received his undergraduate degree in Vocal Music Education from Luther College in Decorah, Iowa where he studied conducting with Weston Noble and composition with John Morrison and Neil Flory. In 2002, he became the youngest composer ever awarded the Raymond W. Brock Composition Award by the American Choral Directors Association. The winning piece, "Musica animam tangens" (written at the age of 20), was premiered at the 2003 ACDA National Convention in Avery Fisher Hall at the Lincoln Center and has since been performed and recorded from Los Angeles to South Africa.


His music was recently featured in the documentary about the extensive choral tradition in Minnesota, Never Stop Singing, and his best-selling choral work, "The Boy Who Picked Up His Feet to Fly," was featured in the book Choral Charisma by Tom Carter. His published works have sold over 90,000 copies worldwide and are available through Santa Barbara Music Publishing, Hal Leonard, Alliance Music Publications and Daehn Publications.


A native of Minnesota, he currently lives Austin where he is pursuing doctoral studies at the University of Texas. There he has studied with Dan Welcher, Yevgeniy Sharlat, Russell Pinkston, Donald Grantham, Bruce Pennycook, and the late opera composer Daniel Cat´n.