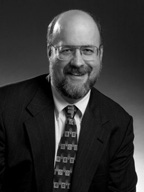 John Muehleisen specializes in composing works for choir and solo voice. Since 1996, he has served as Composer–in–Residence and Artistic Advisor for Seattle–based Opus 7 Vocal Ensemble, directed by Loren Pontén and has written more than a dozen works for the group, most recently a choral cycle for women's voices titled After Love, based on poems of Sara Teasdale.
Performances & Recordings. His works have been performed and recorded by numerous ensembles in the US, Canada, and Europe, including the Dale Warland Singers, Opus 7 Vocal Ensemble, The Esoterics, Seattle Pro Musica, Choral Arts (Seattle), Northwest Girlchoir, Conspirare, Choral Arts Ensemble (Rochester, MN), The Richard Zielinski Singers, Vocal Arts Ensemble (Cincinnati), Musa Horti (Belgium), Seattle Girls Choir, Bellevue Chamber Chorus, and the Louisville Orchestra. Nearly half of his 30-plus choral works have been commercially recorded and released or are pending release. John was a finalist in the 2000 Dale Warland Singers Choral Ventures Program, and in August 2002, his epitaph for choir and trumpet, entitled Snow. (The King's Trumpeter), was featured by the Dale Warland Singers on the closing concert of the Sixth World Choral Symposium in Minneapolis. In spring of 2003, John was appointed composer–in–residence for the Dale Warland Singers for their final season (2003–2004).
Awards, Grants, & Education. John was the 1988 recipient of the Louisville Orchestra's Orchestral Composition Competition Award and has received awards from ASCAP, the University of Washington, and Indiana University. Commissions and performances of his works have been supported by grants from the American Music Center, Meet the Composer, the Jerome Foundation, and the National Endowment for the Arts. He holds an Undergraduate degree in Saxophone Performance from California State University, Sacramento and a Master of Music degree in Composition from the University of Washington, where he studied with William Bergsma, William O. Smith, and Diane Thome. During doctoral studies at Indiana University, he studied with John Eaton, Donald Erb, Eugene O'Brien, and Harvey Sollberger.
Commissions. Significant past commissions include This Night and Prairie Waters by Night for the Dale Warland Singers; River Moons for Choral Arts Ensemble (Rochester, MN), Veni, Sancte Spiritus for Seattle Pro Musica; and Perplexed Music & The Soul's Expression for The Esoterics. In 2006 John was commissioned by Conspirare to write a massed choir work for 600 voices for the closing concert of their NEA–sponsored American Masterpieces Choral Festival in Austin, Texas. The work was based on Walt Whitman's Salut au Monde! and was premiered by Craig Hella Johnson and the Massed Festival Choirs in January 2007.
Recent commissions include Alma Redemptoris Mater for Choral Arts (Seattle), Da Pacem for Seattle Pro Musica, and Glory!, commissioned by the Northwest Girlchoir in honor of their 35th Anniversary. In March of 2009 Seattle's Mirenesse women's choir will perform Joy, a setting of two Sara Teasdale poems, at the 2009 ACDA National Convention in Oklahoma City. Upcoming commissions include an SATB work for Portland Oregon's Pacific Youth Choir to be premiered in May 2009 and When All Is Done, commissioned by University of Wyoming in memory of the 10th Anniversary of the murder of Matthew Shepard, which will be premiered at the Shepard Symposium on Social Justice in April 2009.
Publishers. Most of John's choral works are currently self–published by Milliron Music, but selected works can be obtained from Colla Voce, Santa Barbara Music Publishing, and Alliance Music Publications.
More information about John Muehleisen can be found at www.johnmuehleisen.com