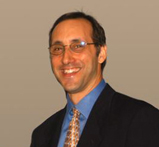 Described by National Public Radio's Sacred Classics as "part of the next generation of exciting composers," Andrew Bleckner studied composition with George Crumb at the University of Pennsylvania, and received a Ph.D. in composition in 1995.ı With an eclectic approach to composition, Bleckner's music is inspired by sacred texts and African drumming.
Recognized as an important voice in the composition of new music, Mr. Bleckner has received composition awards, grants, and fellowships from ASCAP, the MidıAtlantic Arts Foundation, the American Composers Forum, the University of Pennsylvania, and the MacDowell Colony. In addition to his most recent commission by the Commonwealth Youthchoirs to compose a choral work for it's fourth Annual Gala, Bleckner has received commissions from the Dale Warland Singers (1999 Choral Ventures Program), Westminster Choir College, the Virginia Beach Symphony, Bryn Mawr Presbyterian Church, Virginia Wesleyan University, and Voces Novae et Antiquae. In addition to his choral works, Bleckner's music has been performed by ensembles such as the American Composers Orchestra (1996 Whitacre Readings) and the Civic Orchestra of Chicago.ı
Currently, Mr. Bleckner serves as Resident Composer for the Philadelphia chorus Singing City. He mentors the young composers who are the winners of the annual Singing City composition prize, and leads music creativity workshops in area schools.ı As a result of this role, he has created a large body of children's songs for accompanied choir and/or solo voice.
Homepage: http://www.andrewbleckner.com/